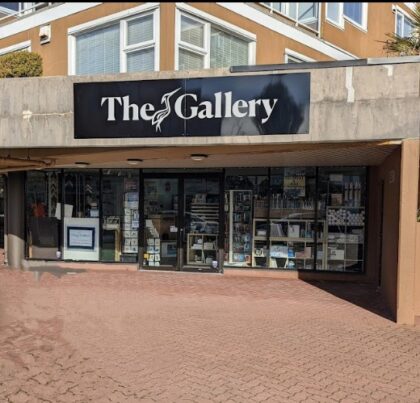 The Gallery is a locally owned and operated second-generation store that has served the White Rock/South Surrey area since 1983.
The Gallery has grown from a simple framing store to a comprehensive provider of art supplies, artistic greeting cards and more.
Our framing department has always put customer service and quality first. We love the challenge of framing anything you bring us. From your dad's newly acquired signed Wayne Gretzky jersey to your Grandmothers antique christening gown. We will work together to create the perfect look for your house and your budget. We have a full line of more than 1500 custom frames to suit every taste and style. If you need something on the spot or for a simple photo we also carry extensive lines of stock frames ranging in size from 4X6 to 16X20. If you need to frame a canvas, we have a beautiful selection of seamless museum frames. We look forward to seeing you with your treasures and creating something beautiful for your walls!
If you want to create your own beautiful piece of art for your wall, we carry everything you could need. Including a full line of both artist and student quality paints, canvases and brushes. We carry Golden, Liquitex, Windsor & Newton, Derwent, Canson and D'Arches just to name a few. Come in and see our extensive selection of supplies and be inspired to capture your passion.